Now seizure free, epilepsy patient shares her music as a blessing to others
From: Mayo Clinic News Network
Need Caregiver Certification? Get that through the American Caregiver Association right here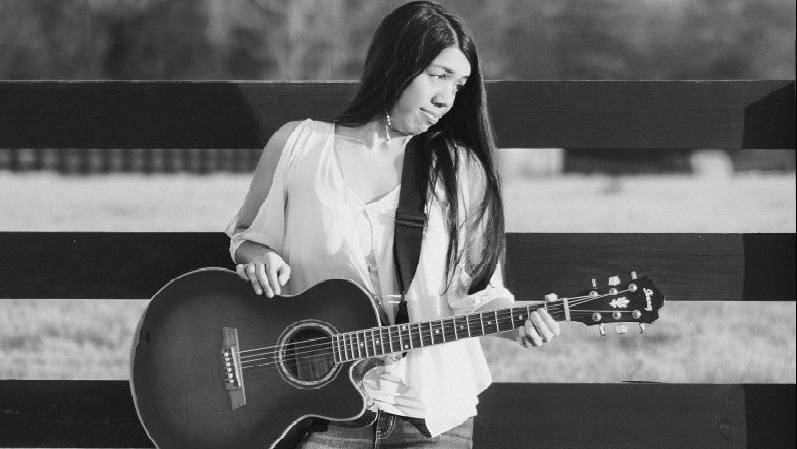 Destiny Rhodes finds solace in music.
Diagnosed with temporal-lobe epilepsy when she was 17 months old, Destiny says when she started playing guitar as a teenager, it became a constant source of comfort during her uncertain health. Despite medication, Destiny's seizures continued for more than 20 years, often occurring several times a week. The medication also plagued her with a plethora of discouraging side effects that Destiny describes as "lots of bad feelings."
"I had dizziness, drowsiness, depression, anger, tiredness, weird taste, gum pain, shaking problems, feeling off balance, feelings of deja vu, and I would get strong headaches," Destiny says. "I felt stressed and worried. I couldn't tolerate loud sounds. I would get eye strain and be sensitive to strong light."
'Mayo Clinic changed her life'
The symptoms were unbearable, prompting Destiny's parents to travel from their home in Dublin, Georgia, to find a treatment that would give their daughter a better life.
"We went to a lot of places — Atlanta, Augusta and Savannah," recalls her mother, Rosa Rhodes, "But it was Mayo Clinic that changed her life."
Destiny arrived at Mayo Clinic Florida on Oct. 23, 2018, for the first of more than 60 appointments. After her initial visit, Destiny underwent a comprehensive presurgical evaluation, including magnetic resonance imaging that revealed scarring in her left and right temporal lobes. A positron emission topography scan also showed an abnormality in these areas. An electroencephalogram recorded multiple habitual seizures.
Once testing was completed, a team that included epilepsy doctors and nurses, brain surgeons, radiologists and psychologists reviewed her case. The team recommended a brain electrical stimulation therapy with an approach known as a responsive neurostimulation system. This approach involves placing permanent electrodes in the brain.
About three months after her initial visit, two electrodes were implanted in her brain where she had scars, and from where the seizures were coming. Brain electrical stimulation therapy titration was performed during subsequent visits that led to a significant reduction in seizures. By October 2019, Destiny was free from clinical seizures.
'I feel like a new me'
Since her surgery, Destiny has celebrated milestones that once seemed impossible.
• She participated in the virtual 2020 iHeartRadio Music Festival, accompanying one of her idols on guitar.
• In March, she passed her driver's license test at age 27.
• Most importantly, April 4 marked 18 months without a seizure.
"When I initially met Destiny, she was a timid young woman who did not talk much," says her neurologist, Anteneh Feyissa, M.D. "Since the seizure freedom, she has become more extroverted, expressive and joyful. She also reported improvement in her memory since the implantation of her device. This was confirmed objectively when she underwent follow-up neuropsychological testing. During her last follow-up visit, she told me that she is now enjoying life with a big smile."
Destiny agrees enthusiastically.
"Oh my gosh, I feel like a new me," she says. "I never feel side effects anymore or any of the bad feelings I had in the past. I've grown in every way. After surgery, my device helped me grow with intelligence, personality and even talent. I felt so happy and even shocked. What a difference to have no bad feelings anymore."
Destiny's follow-up visits have been so positive, Dr. Feyissa says her anti-seizure medication is adjusted to a lower dose.
"We've made a lot of trips to Jacksonville, and we always look forward to our visits with Dr. Feyissa," Rosa says. "We enjoy him so much. He and Destiny are like two peas in a pod."
Dr. Feyissa says Destiny's case highlights the importance of drug-resistant epilepsy patients receiving an evaluation at a Level 4 epilepsy center, such as the Mayo Clinic, that provides more intensive neurodiagnostic monitoring.
"Destiny's seizure-freedom outcome is very pleasing to the Mayo Clinic Florida multidisciplinary epilepsy team, which continues to work diligently to help those with drug-resistant epilepsy," Dr. Feyissa says. "Patients with drug-resistant epilepsy need to be evaluated in a timely manner and offered treatment options beyond anti-seizure medication due to the increased morbidity and mortality — such as Sudden Unexpected Death in Epilepsy, or SUDEP — associated with this condition. Besides, reducing the seizure burden or stopping seizures will undoubtedly improve their quality of life."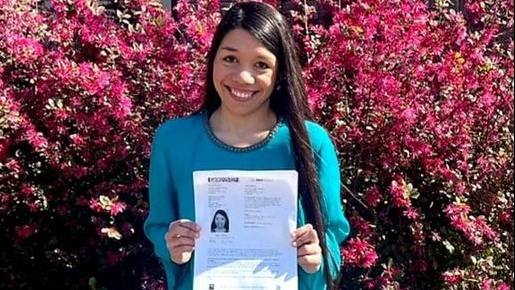 Jamming with Keith Urban
Last summer, Destiny read a Facebook post by country singer Keith Urban, inviting musicians to audition to accompany him during his set at the iHeartRadio Music Festival on Sept.19, 2020. Urban, who enjoys watching musicians cover his music online, wanted fans to submit videos playing his song "Superman." While he performed on stage, the selected musicians would accompany him virtually, visible on screens behind Urban.
For Destiny, there was no question that she would submit an audition tape.
"I would not perform today if it weren't for Keith Urban," Destiny says. "I remember watching him and thinking I want to play like that someday."
Destiny, whose other musical influences include Luke Bryan and Blake Shelton, vividly remembers the phone call from an iHeartRadio representative.
"'We thought you sounded great. We want you to be a part of this,' he told me. I was so happy and ecstatic that I got on my knees. This was a big dream coming true for me," Destiny says.
Watch Destiny's audition video.
Also, watch Urban's performance of "Superman" with Destiny and other musicians prominent in the background.
Her mother marvels at the serendipity of Destiny's once-in-a-lifetime opportunity to accompany her favorite musician. "Keith Urban was her musical influence," Rosa says. "Then she gets chosen to play with him. He has no idea what an influence he has had on her."
Paying forward the blessing
Destiny, who also plays piano and drums, says her love of the guitar started in childhood when she listened to praise bands during church.
"When I was little, I remember watching the guitar player up on stage in church thinking, 'I want to do that.' I loved the sound. I love how they played it."
Mostly self-taught, Destiny took up guitar when she was 13 with the encouragement of a neighbor who taught her chords and songs. Destiny's musical tastes are eclectic. She enjoys 1980s rock 'n' roll bands like Def Leppard. She also listens to Christian artists such as the band Skillet and the trio of Phillips, Craig and Dean.
Today, Destiny plays local gigs at restaurants, child care centers, hospitals, churches and charitable events.
"I love sharing my talent with everybody," Destiny says. "I want my music to bless them like it has blessed me."
HELPFUL LINKS