Getting to the heart of the matter
From: Mayo Clinic News Network
Need Caregiver Certification? Get that through the American Caregiver Association right here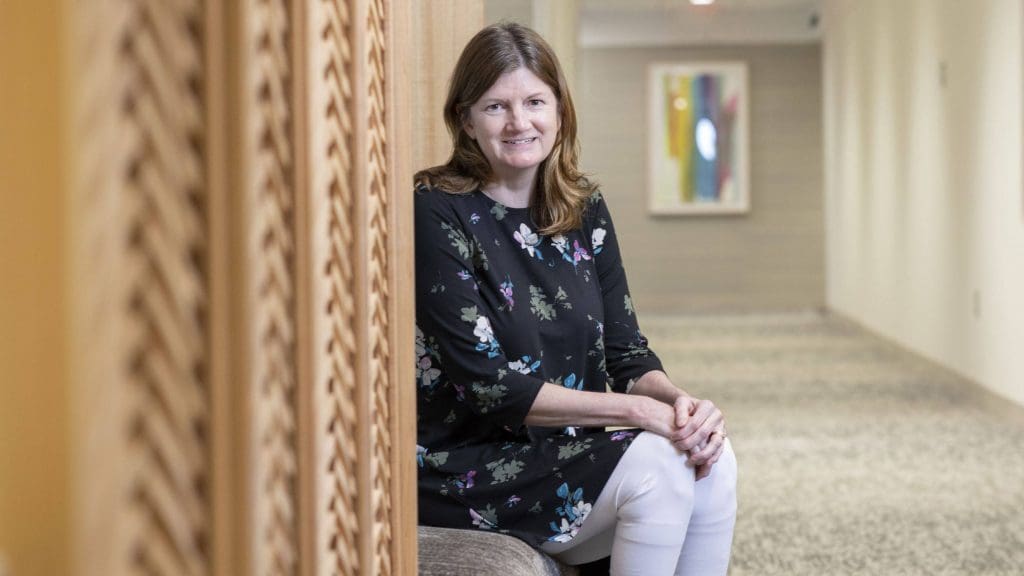 Ten years ago, Elizabeth Scovil, a 46-year-old wife and mother of four from Forest City, Florida, collapsed at the gym. Luckily some local paramedics were there and came to her rescue.
But then it happened again.
"I am an athlete. I was always working out," says Elizabeth.
She began experiencing episodes of dizziness, and her heart would beat rapidly. "It would go up to 150, 170 beats per minute all of a sudden. It can just take your breath away," says Elizabeth.
And that was the start of an almost yearlong journey to find a diagnosis.
"I was going back and forth to local doctors, and nobody could figure out what was wrong. I was feeling some racing arrhythmias in my heart, but every test that I had done locally, they found nothing to be wrong. I was so frustrated because I just I knew something was wrong with my heart," says Elizabeth.
A friend suggested Elizabeth try Mayo Clinic, which has a location in Jacksonville, Florida.
Taking time to listen
In August 2011, Elizabeth made the two-hour drive north and met with Carolyn Landolfo, M.D., a Mayo Clinic cardiologist. Right away, Elizabeth says she knew she was in the right place.
"I was so used to just being rushed in and out of appointments and saying so fast, 'Here are my problems' because you're usually hurried through your exam. But when I first met Dr. Landolfo, she told me to slow down," recalls Elizabeth. "She wanted to hear everything that happened to me the year prior. She listened. I knew I was in great hands from the very beginning with Mayo Clinic."
After a series of tests, which included exercising on a treadmill, and placement of an implantable loop recorder, which is similar to a continuous EKG monitor, Dr. Landolfo determined that Elizabeth had two distinct heart rhythm disturbances: supraventricular tachycardia, which came from the upper chambers of her heart, and ventricular tachycardia, which came from the lower chambers of the heart and was exercise-induced. Essentially, the electrical impulses that coordinated her heartbeats were not working properly. Both conditions caused a rapid heart rate and palpitations, and ventricular tachycardia, if left untreated, could be fatal.
"When I got the results, I didn't know to be so excited that I finally had a diagnosis or be mortified that I actually was born with something that could be very dangerous for my health. But it was this overconsuming relief that now I knew, and I was in the right place get the help that I needed."
Dr. Landolfo, along with K.L. Venkatachalam, M.D., a Mayo Clinic electrophysiologist, were able to map out a treatment plan specific to Elizabeth that included medication and an ablation that applied radiofrequency energy to the pathway in her heart causing the rapid beats in the upper chambers.
Though she could return to the gym, Elizabeth was advised to keep her heart rate below a certain number to prevent any further episodes.
Elizabeth returns to Mayo Clinic for checkups annually. She occasionally has a scare due to overexertion from exercise or stress. "There are times when my heart just goes crazy, and it will start to race. And it can jump, it can skip, it can stop at times. You get this feeling like, 'Whoa, am I going to die?'" Despite these scares, she is confident in her care team.
"They are keeping an eye on me and watching to determine if I will need a defibrillator," Elizabeth says.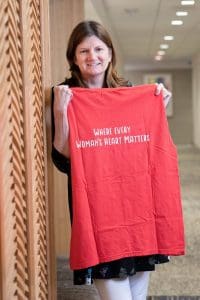 "There are times when my heart just goes crazy, and it will start to race. And it can jump, it can skip, it can stop at times. You get this feeling like, 'Whoa, am I going to die?'"
Sharing her knowledge
"After my diagnosis, I was learning more and more about my heart and doing my own research. I learned that heart disease is the No. 1 killer for women. The problem is we just don't know much about it. We don't know the signs," Elizabeth says.
Also, due to a lack of research regarding women and heart disease, women's symptoms are often dismissed as not being related to the heart. "I was sent home so many times being told you're just fine. It's anxiety. You're just worrying. And I don't want other women to go through that," says Elizabeth.
Wanting to find a way to educate women, in 2013, Elizabeth launched a handbag and accessory business, determined to help women understand, prevent, and detect heart disease and stroke. In each handbag, Elizabeth includes information about the signs and symptoms of heart disease and stroke. And from every sale, she donates a portion of her revenue to a nonprofit foundation she created in 2017, which in turn, donates to local hospitals.
"My goal is to inspire women to be their own advocates, to be strong and to fight to find the answers," Elizabeth says.
To date, Elizabeth estimates she has reached thousands of women through education and support from her business, her nationwide speaking engagements and the Elizabeth Scovil Heart Foundation. Elizabeth is so grateful to Mayo Clinic that she recently provided support to its Department of Cardiovascular Medicine and efforts to expand the women's heart clinic in Jacksonville.
"Ten years ago, I was bedridden for 11 months. But now, thanks to Mayo, I can live my life again," says Elizabeth.