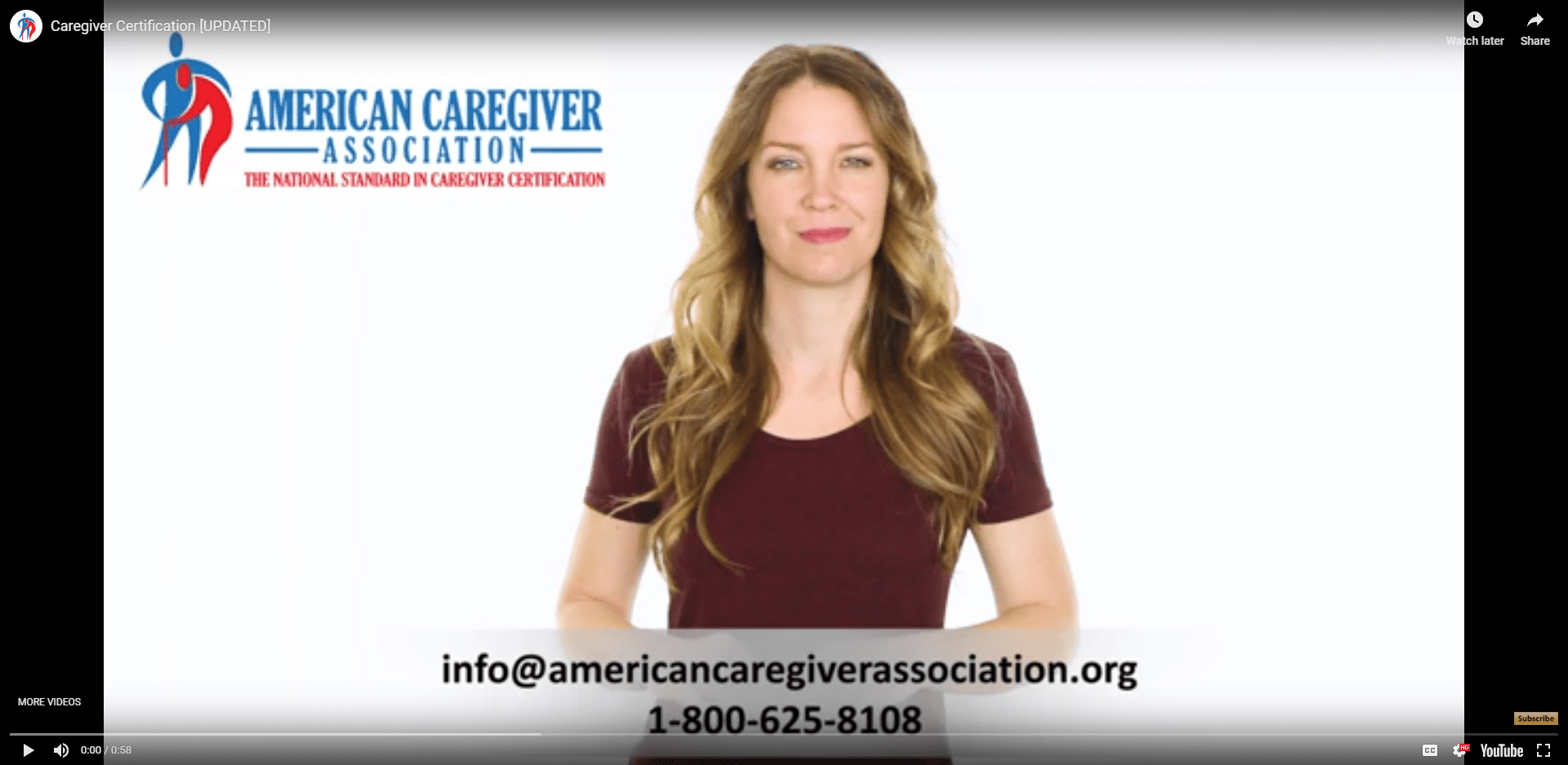 The American Caregiver Association is the national certifying and accrediting organization for caregivers in the United States, as well as the largest caregiver certifying body in the world. We provide information on how to become a caregiver and offer affordable and easy online certification courses to anyone who wants to learn how to become a caregiver.
Our courses will not only teach you what you need to know about how to become a caregiver, but your caregiver certification will add to your caregiver knowledge base and provide you with added credibility in the industry.
Why Become a Caregiver?
While it's important to learn about how to become a caregiver, it's equally important to understand your role in it. As the elderly population in the United States continues to grow, the need for compassionate and experienced elderly caregivers rises as well. Whether you already care for a family member or want to start a new career, we can give you the tools and training that you need and teach you how to become a caregiver.
In learning how to become a caregiver, you will ultimately be in a position to provide high-quality care to the elderly and develop useful skills that will benefit you as you move forward with your career.
How Do You Become a Caregiver?
Understanding why and how to become a caregiver are important but so too is understanding the caregiver certification process. As the national certifying organization for caregivers, we offer several online certification courses at affordable prices that will give you the skills you need to perform your duties at a high level, regardless of the setting.
Getting certified is simple. Order your course, wait for an email, then start your course. It's all done through email and completed on your schedule and time frame, as all courses are self-study. So, if you can do email, you can do our caregiver certification courses. After you complete your course, we will certify you and place you in our National Caregiver Registry (NCR) of certified caregivers.
Finally, our courses not only teach you how to become a caregiver and enhance your resume but also provide you with added credentialing as you look to work in the caregiver industry in any capacity; whether as a private duty or family caregiver or for an insurance purpose or when you want to start your own caregiver business.
Email us at info@americancaregiverassociation.org or call us at 1-800-625-8108 to learn more about the types of courses and discounted bundle options that we offer, as well as other resources on how to become a caregiver. We are passionate about helping the elderly community by training and certifying caregivers who are qualified to take care of the needs of our seniors. And, we gladly welcome you into our caregiver family. Learn how to become a caregiver today!
How to Become a Caregiver
The American Caregiver Association is the National Certifying and Accrediting Organization for caregiver certification in the United States. The ACA has been around since 1985 and as the National Standard we offer you a convenient and simple way to become a certified caregiver by taking our National Caregiver Certification Course (NCCC). Best of all, the NCCC is inexpensive at only $99.00, which makes taking the course affordable. Get the NCCC course here and watch the video below to learn how simple the certification process is.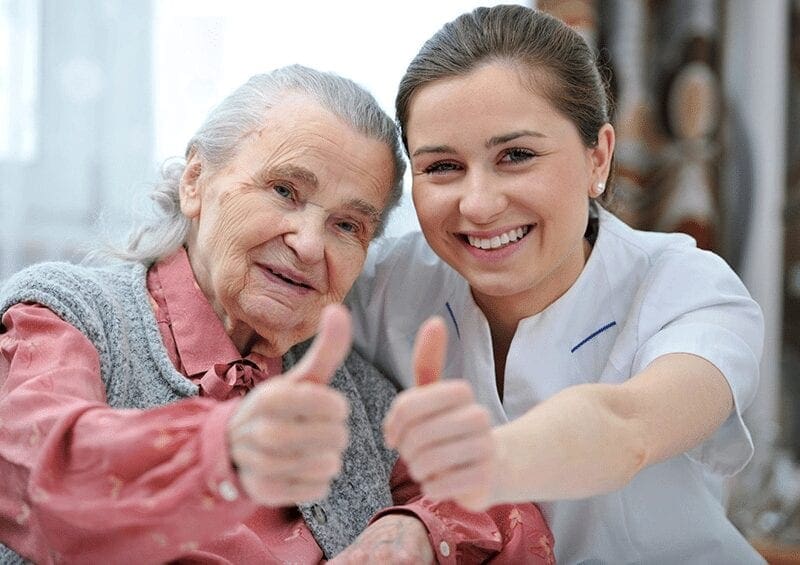 WATCH THE SHORT VIDEO BELOW TO LEARN HOW EASY AND CONVENIENT THE CERTIFICATION PROCESS IS.
Not sure how to become a caregiver? Watch the video to the left. You can also acquire National Assisted Living Manager Certification (NALMCC) through the ACA for $119.00. Or, if you want, you have the option of getting both courses in a bundle for only $199.00. We also invite you to become a certified member of the ACA. Cost is only $35.00 annually. Please visit our online store here for more information.
​Getting caregiver certification, or assisted living manager certification with the American Caregiver Association is a wise decision because of the credibility of our long established name and reputation, as well as the fact that our certification is on a national level. ​Our students come from all over the world and from all walks of life. Likewise, our students vary in experience from beginner to very skilled and knowledgeable, but they all have one thing in common. They are all caregivers and all part of the American Caregiver Association family.
Further, regardless of what specific area of the caregiver field that you are looking to get into our caregiver training courses provide you with the insight that you need to start your career as a certified caregiver for the elderly or manager of your own caregiver organization. Likewise, acquiring your caregiver certification with the American Caregiver Association provides you with the opportunity to enhance your skills and knowledge as you move along in your career. All this without having to pay hundreds or even thousands of dollars, but with all the benefits of being part of the ACA family, including status in the National Caregiver Registry (NCR).
Last, whether you are looking to become a caregiver for a family member or friend or looking to become a licensed caregiver on some level, our online caregiver certification course provides you with the first steps toward meeting your goals. If you are curious about starting your own caregiver business, or wondering how much caregivers make check out our guide to starting your own caregiver service business in our online store here
Finally, you profit by taking our courses in terms of the opportunity to augment your chances of finding gainful long term employment as a caregiver or manager. Having the ACA name on your resume will impact your job search prospects in a substantial way, and many of our students have told us this over the years. With this in mind, we invite you to take one or all of our caregiver certification courses and become part of the largest caregiver and assisted living manager family in the United States.
Frequently Asked Questions: